Cyanotypes
Cyanotype is a photographic process created by John Herschel in the 19th century.
When invented, it was used by engineers as a cheap way to reproduce architectural drawings, maps and plans.
The english botanist Anna Atkins (1799-1871) took this technique to the art field and created a brilliant photographic book of her algae collection. Her book "Photographs of British Algae: Cyanotype Impressions" was the first photographic book ever published, in 1843. Atkins was also the first female photographer.
The cyanotype process is made from a solution of two chemicals that become photosensitive when mixed. After coating the desired surface with the mixture, exposure only requires sunlight. Chemicals react to UV rays and thus creating the photography by solar printing. The last step is rinsing the copy with water, and it is here when the characteristic deep blue color appears. Cyanotypes are always blue!
HOW I CREATE MY CYANOTYPES
All pieces are original and unique.
Cyanotype was invented in 1842, and nowadays the process is still the same. So it is a completely handmade photography process. It does not require any camera or digital technology.
I use high quality, acid-free watercolor paper made with pure cotton or cellulose. I care a lot about quality to offer always the best final product.
Black cyanotypes are toned manually using natural dyes that give them a very special dark color! I worked very hard on the formula to achieve the deepest and darkest black.
I create my work with passion and inspired by nature.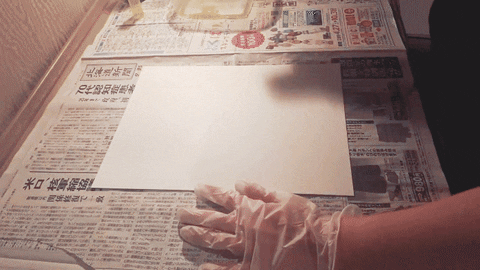 HOW TO TAKE CARE OF CYANOTYPES

Cyanotypes are totally perdurable and long-lasting, so they do not really need maintenance. However, as any photography, direct sun could make them fade out. So please, avoid it.
If you use a passepartout to frame your cyanotype print, I recommend an acid-free one.
When storing, please use the provided acid-free paper in the shipment to preserve it.